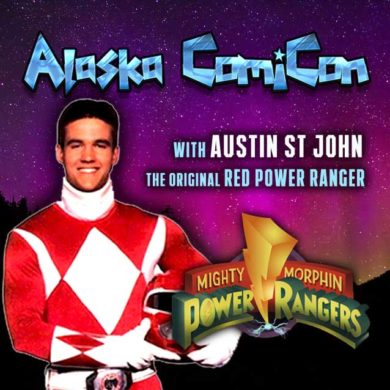 Austin's first ever acting job launched him in to stardom on the worlds number one hit children's television show "Mighty Morphin Power Rangers", where he portrayed Jason Lee Scott the original leader and iconic Red Ranger. After only three seasons he vanished from Hollywood with no intentions of ever returning to the lime light. Just last March after a 20 year hiatus, 5 years in the Middle East as a medic, two children and one on the way he decided it may be better to have cameras shooting at him rather than rifles.
He returned to a fan run Facebook page with only 7,000 followers which in just over a year has grown to exceed 215,000 fans! He has gathered another 40,000 on other social media with little effort. Austin is now headlining at comic cons globally and is one of the most sought after celebrities for pop culture events on the circuit. Last year he celebrated the 20th Anniversary of the Power Rangers franchise with his fans at over 20 events, around the world.
Currently Austin is filming "Survival's End" a full- length feature film that accelerates the, Doomsday "Virus Prophecy" to modern time. He's in discussions with author Travis S. Taylor, director Darren Scott and producer Nick Kellis to star in Taylor's "Warp Speed". He is also raising awareness for the Heartland Image Foundation, where he serves as board member benefiting children's summer programs and providing food for the homeless. This June he is meeting with American Film Studios to discuss putting two new film projects into motion. Despite his busy schedule Austin is still a nationally registered paramedic and hopes to return to EMS in the future.