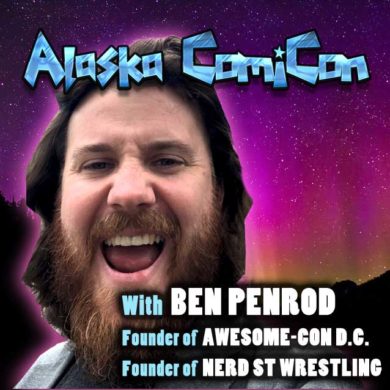 Ben Penrod is co-founder of the Alaska Comic-Con.
He is also the founder of Awesome Con DC (75,000+ attendees in 2018), as well as the founder of the Annapolis Comic-Con, the Southern Maryland Comic-Con, and the Central Florida Comic-Con.
In 2019 he branched out into Wrestling Promotions with Nerd Street Wrestling, whose 1st year events have already featured DOZENS of professional wrestlers!