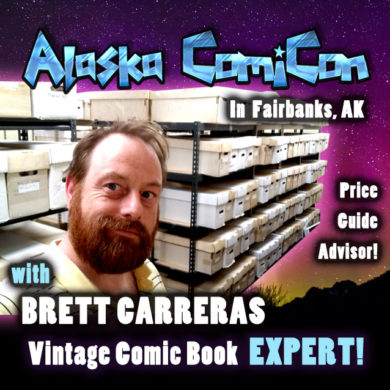 Featuring over 15,000 comics for only $2 each!
Mr. Carreras holds the top honors in the Comic Book industry including:
Official Overstreet Advisor
Official Advisor to the Underground Price Guide
Official CGC Member Dealer and CBCS Signature Witness
Owner of the VA Comicon Series of Events
Founder of the Collectibles Expo
A Past Collectibles Expert for ABC Television
Mr. Carreras has bought and sold over 2 million comic books.
He has exhibited at the San Diego Comic-Con, The New York Comic-Con, C2E2, Cosplay Con, Heroes Convention, The Chicago Comicon, the Philly Comicon and dozens others. He plans to open his own convention center dedicated to Pop culture in Virginia in Fall 2023.