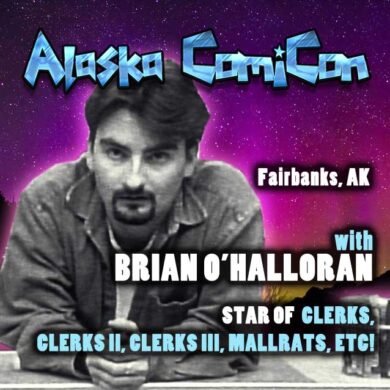 Brian O'Halloran
2024 Media Guest
Brian O'Halloran  is an American actor, producer, and podcaster best known for playing Dante Hicks in Kevin Smith's debut 1994 film Clerks and its 2006 and 2022 sequels Clerks II and Clerks III. He has also made appearances in most of Smith's View Askewniverse films, either as Dante Hicks or one of Dante's cousins.
O'Halloran is the lead actor in the 2000 film Vulgar, about a small town clown who is traumatized after he is attacked during one of his performances. Writer/director Bryan Johnson wrote the lead specifically with O'Halloran in mind.
Since Clerks, O'Halloran has primarily been a stage actor, working with the Boomerang Theatre Company, the New Jersey Repertory Company and the Tri-State Actors Theatre, among others. In 2020, O'Halloran began presenting his own pop culture podcast, The O'HalloRant, on YouTube.[3]