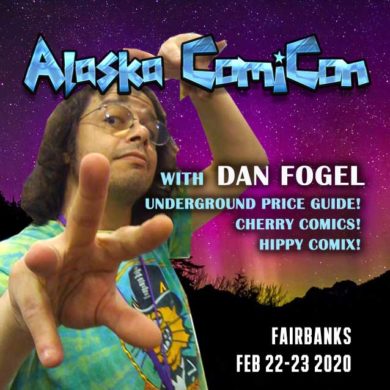 We are pleased to welcome our friend Dan Fogel, publisher of Hippy Comix (San Francisco, CA), and writer of Cherry Pop-Tart (as well as several other NSFW modern Underground classics). Ask him about the evolution of the Underground movement from the rise of Robert Crumb, to the counter-culture scenes in Haight-Asbury head-shops trying to push the latest High Times in the rockin' 1980's.
Dan is also the publisher of the Underground Price Guide, and an official Adviser to to Overstreet Price Guide.
A seasoned veteran of the West Coast comics' scene, he has been exhibiting at the San Diego Comic Con for over two decades.
We love this dude.