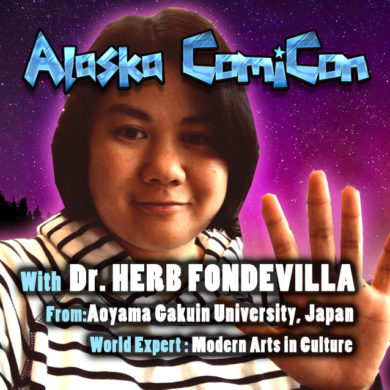 I first met Dr. Fondevilla at San Diego Comic-Con while she was researching a grant on the impact of Japanese culture on Comic-Con culture in America. I was immediately fascinated by her story. Over the next 10 hours she proceeded to tell me tale after tale of her academic journeys and world travels as she slowly became one of the world's leading researchers and academic instructors on subjects ranging from Modern Arts & Culture in Japan, all the way to organizing entire symposiums on how art therapy can potentially help patients suffering from dementia.
Without question, the Alaska Comic-Con is sincerely honored to welcome world-respected Doctor Fondevilla to our show on February 22-23, 2020. Be sure to ask her ANY question you may have about Japanese culture, Anime, Manga or modern arts.
Thank you for joining us, Doctor Herb.