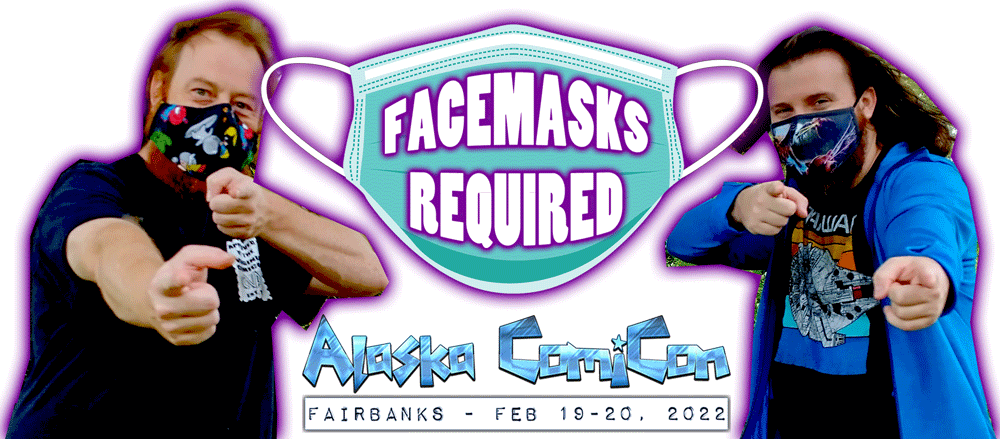 MASK POLICY & TICKETING CHANGES (updated Jan 22, 2022)
1. In alignment with current CDC recommendations for large gatherings, masks MUST be worn by ALL Attendees and Exhibitors

(regardless of current vaccinations status),

 while on the show floor. Masks may only be removed while eating, drinking, and during individual Photo-Ops where the celebrity allows it.
2. We are going CASHLESS for tickets in 2022! All tickets (including FREE children's tickets) MUST be purchased through THIS website. Anyone arriving without a ticket will be instructed to go to THIS website and order them using their cell-phone. Yes, we CAN scan tickets on your cell-phone!
3. Out of respect to Fairbanks, ALL of the Alaska ComiCon Staff flying in will be fully vaccinated.
If you are ready to have a FUN and SAFE time while wearing a mask, Click HERE to BUY YOUR TICKETS!